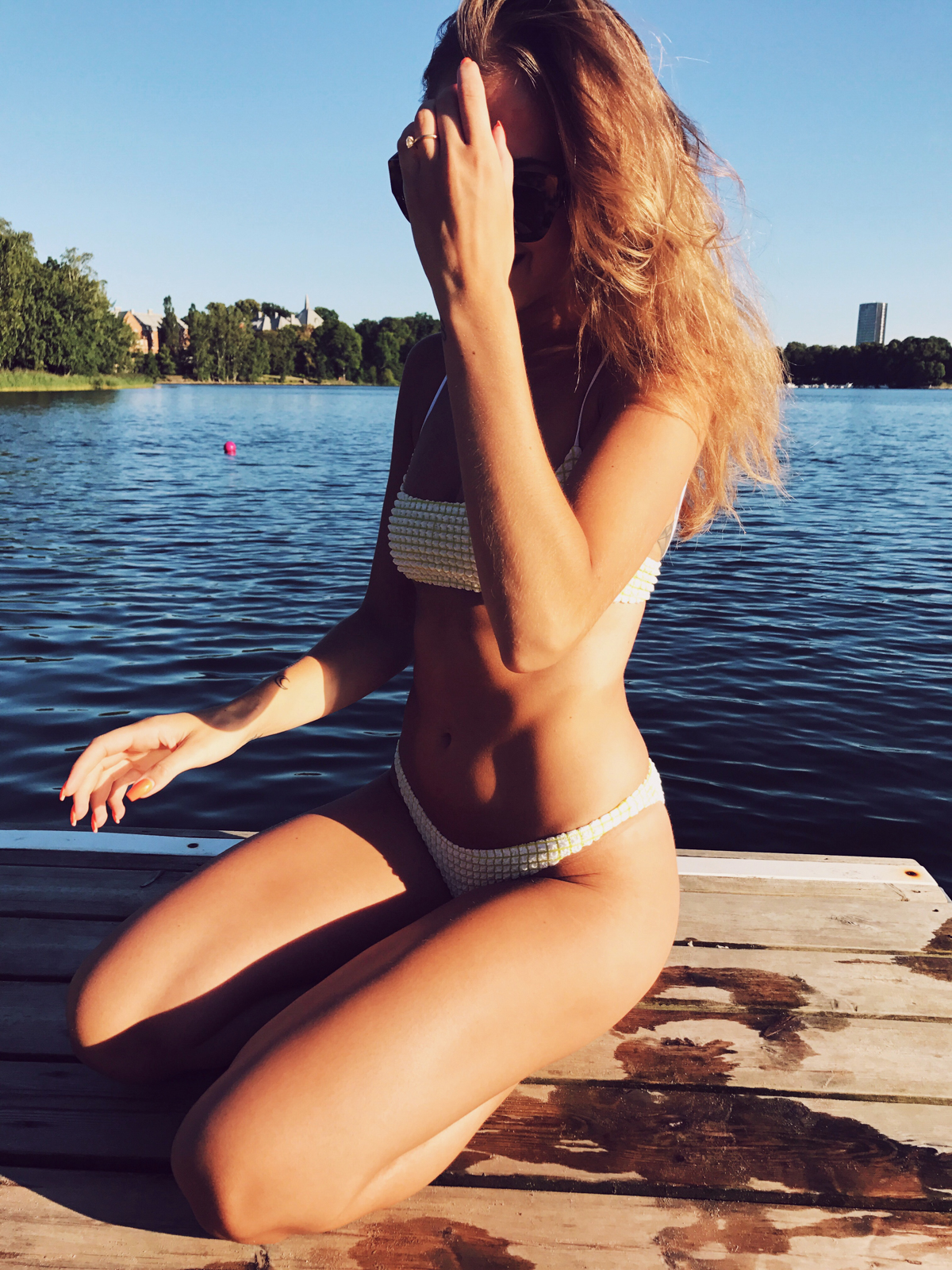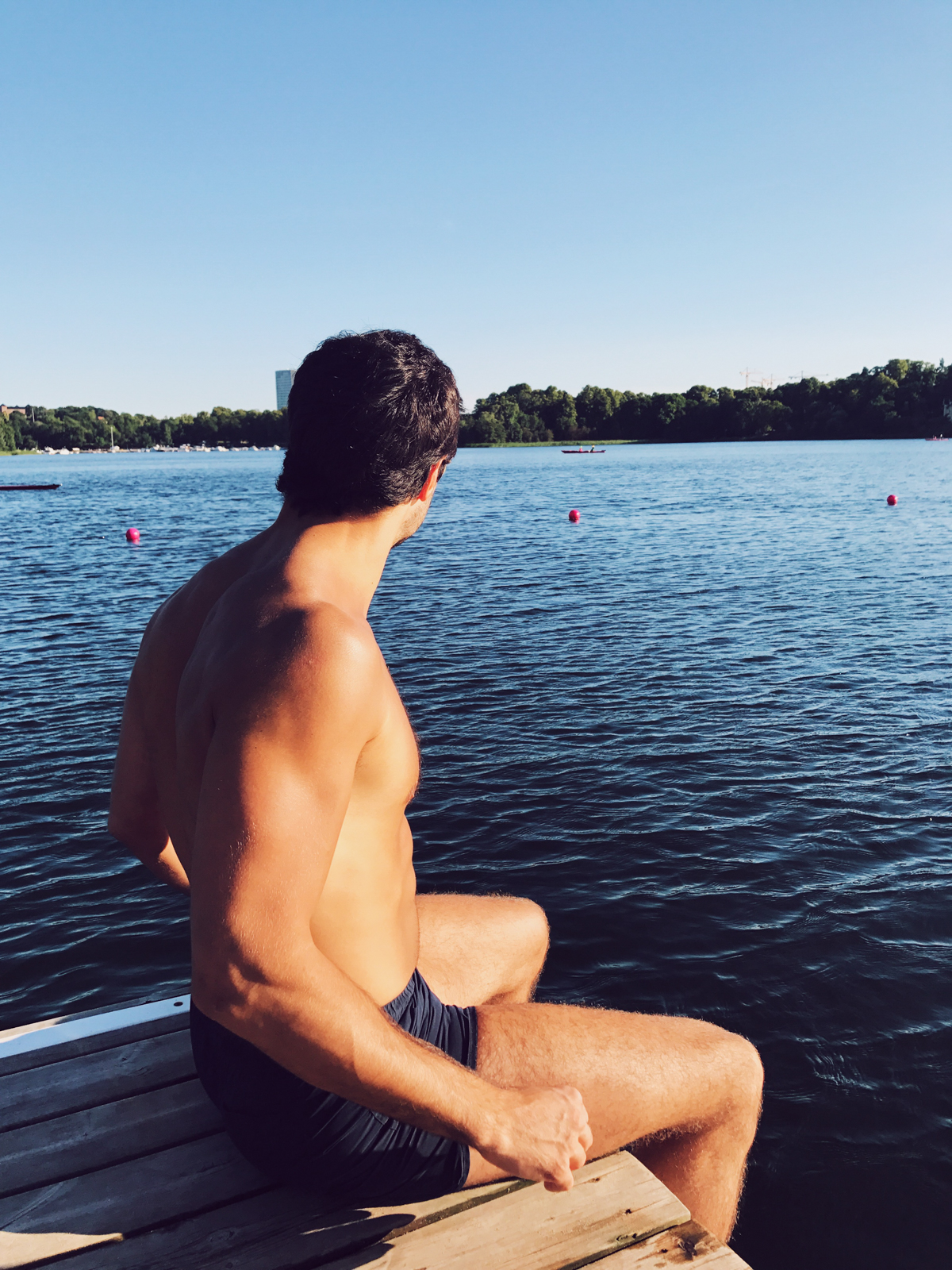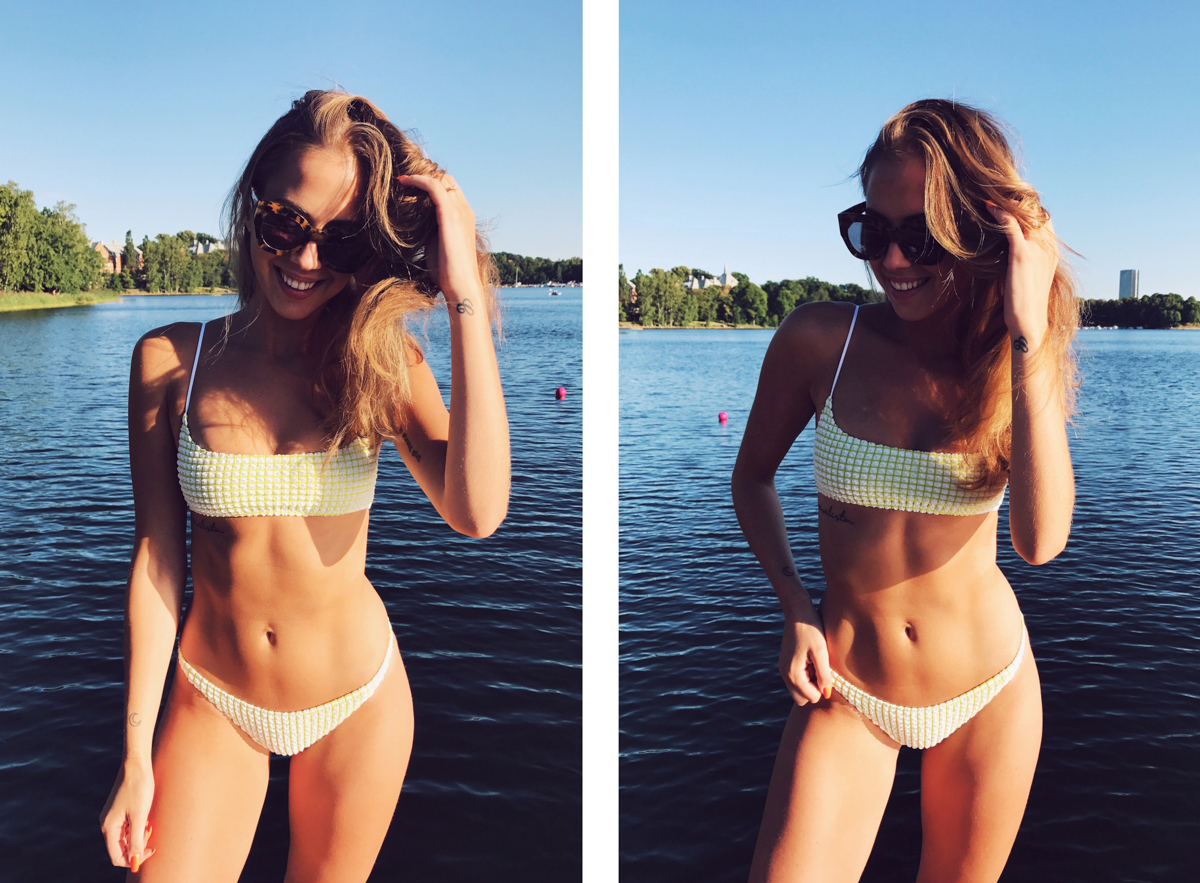 A little evening swim in my Triangl bikini
Igårkväll gav vi oss ut på vår vanliga cykeltur! 13.5 km hemifrån och runt Brunnsviken (vi cyklar så snabbt vi bara kan och det är en hel del backar, bra träning!) med stopp för ett bad. Aleks som den badkrukan han är fegade ur men jag dök i. Kallt och härligt haha!
Vi satt där på bryggan en stund och njöt av kvällssolen. Om två veckor lämnar vi Sverige för smekmånad vid medelhavet så måste passa på och njuta lite av svensk sommar. AHH kan inte fatta att vi gifter oss snart!!!!! Är så LYCKLIG just nu att jag inte vet var jag ska ta vägen. Som jag berättat tidigare så ska vi säga våra egna löften och jag har skrivit färdigt mitt nu. Tårarna kommer varje gång jag försöker öva, antingen blir det gråtfest under vigseln eller så är jag så nervös att känslorna skjuts undan. Jag kanske inte kommer kunna prata alls haha.
// Yesterday evening Aleks and I went out on our bikes! 13.5 kilometers around Brunnsviken (we ride our bikes as fast as we can and there are many uphills, good workout!) with a stop for swimming. Aleks is such a chicken when it comes to cold water so he didn't jump in, but I did. It was cold and lovely haha!
We sat there for a while and enjoyed the evening sun. We're leaving Sweden in 2 weeks for our honeymoon at the Mediterranean sea so we have to enjoy some Swedish summer while we can. AHH I can't believe we're getting married soon!!!! I'm so HAPPY right now! As I wrote before we're gonna say our own vows and I'm done with mine now. Every time I try to practice them I start crying. So it will either be a crying party during the ceremony, or maybe I will be so nervous that I put my emotions away. Maybe I won't be able to talk at all haha.