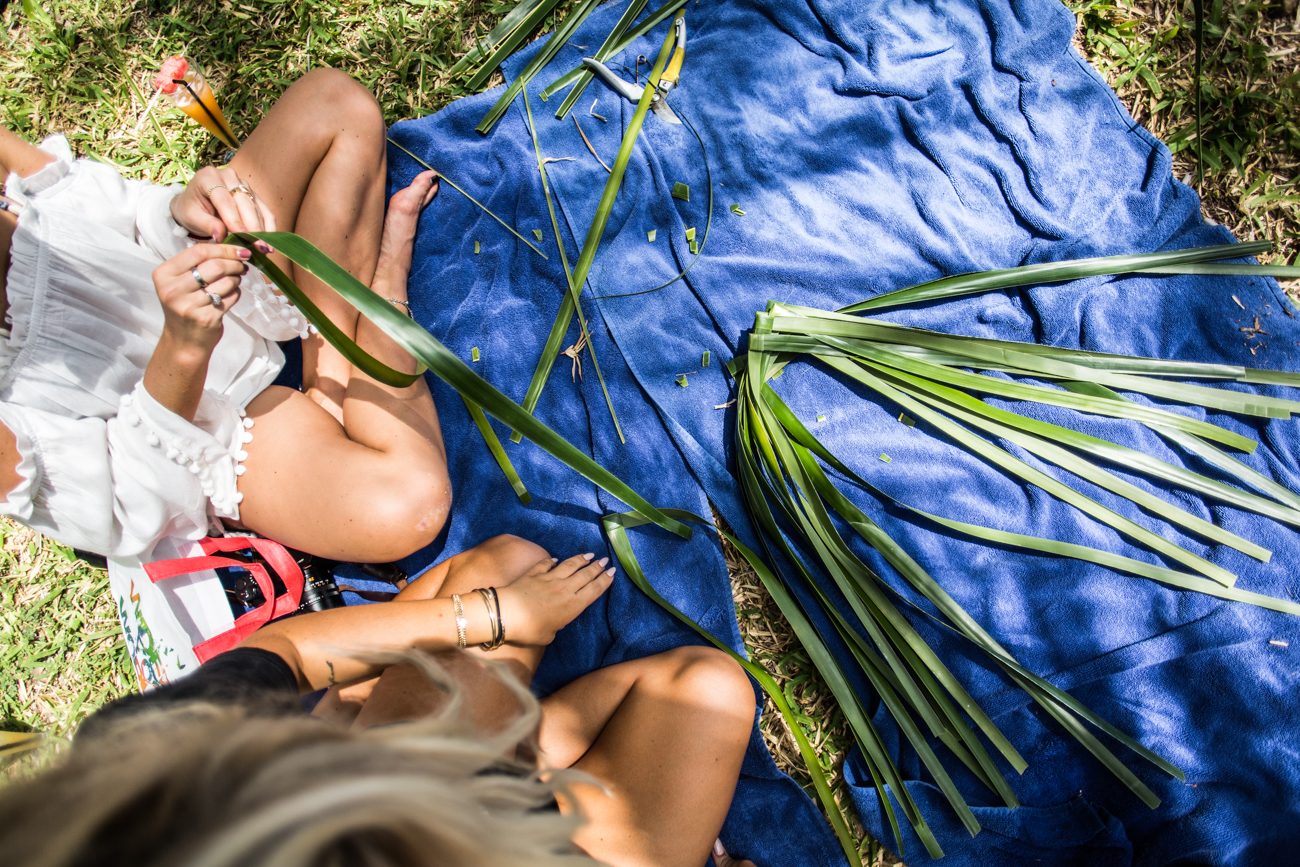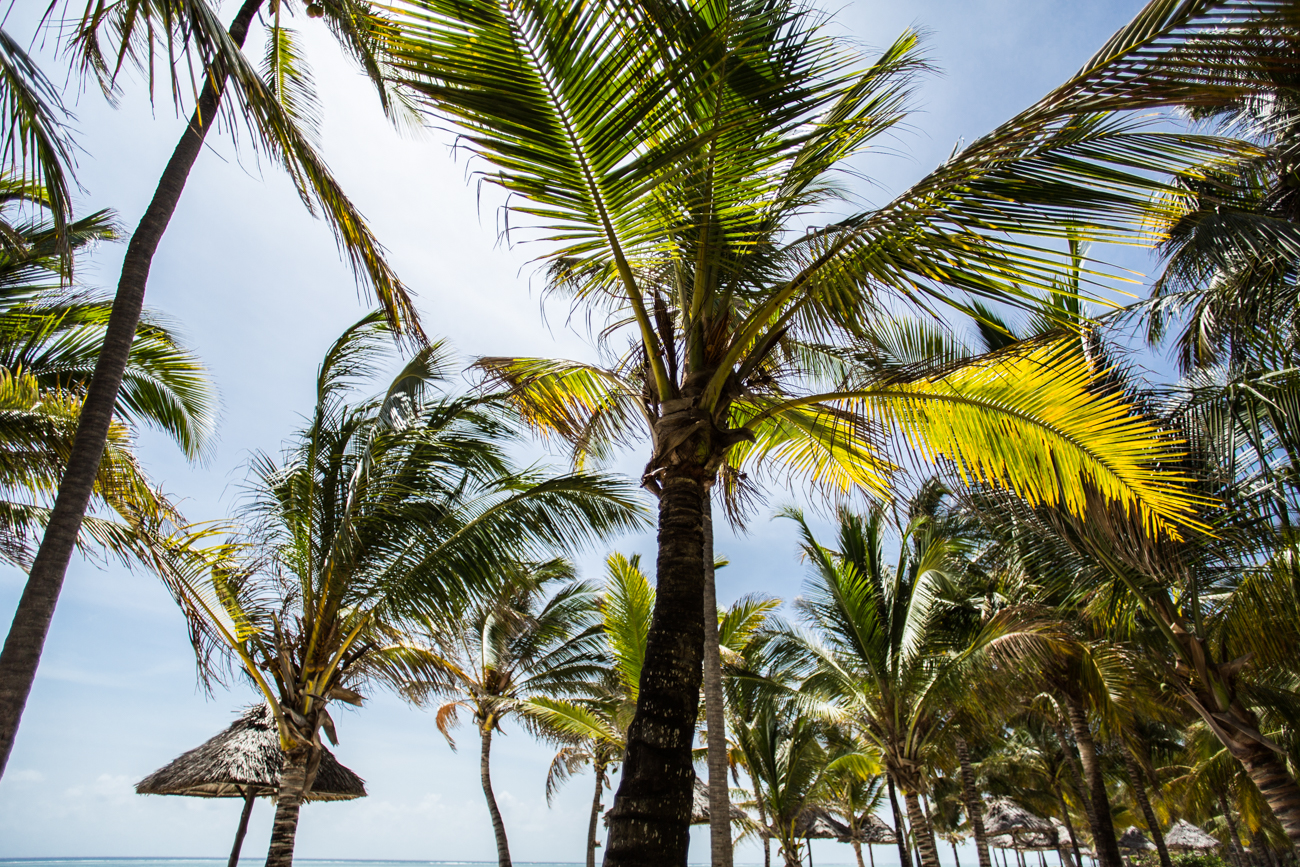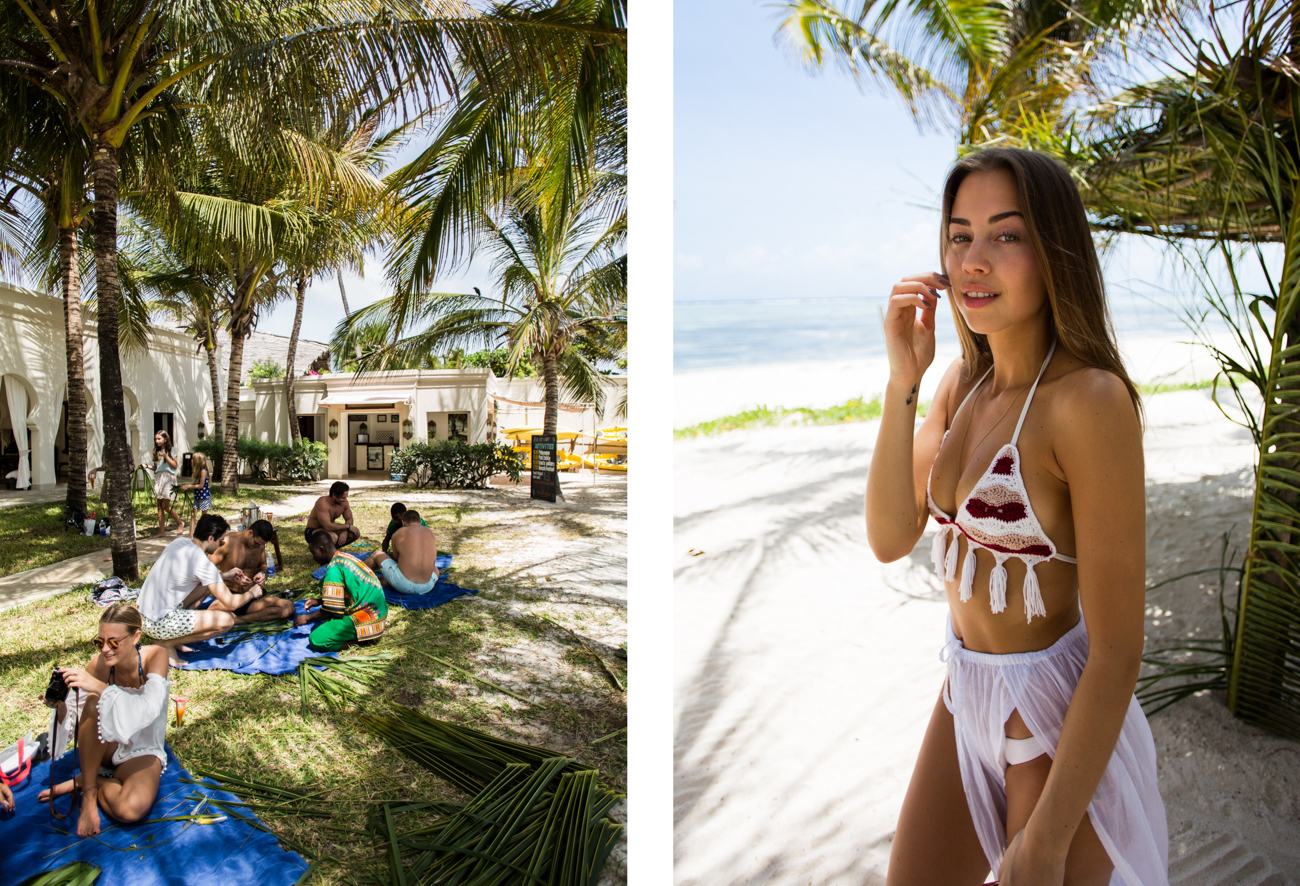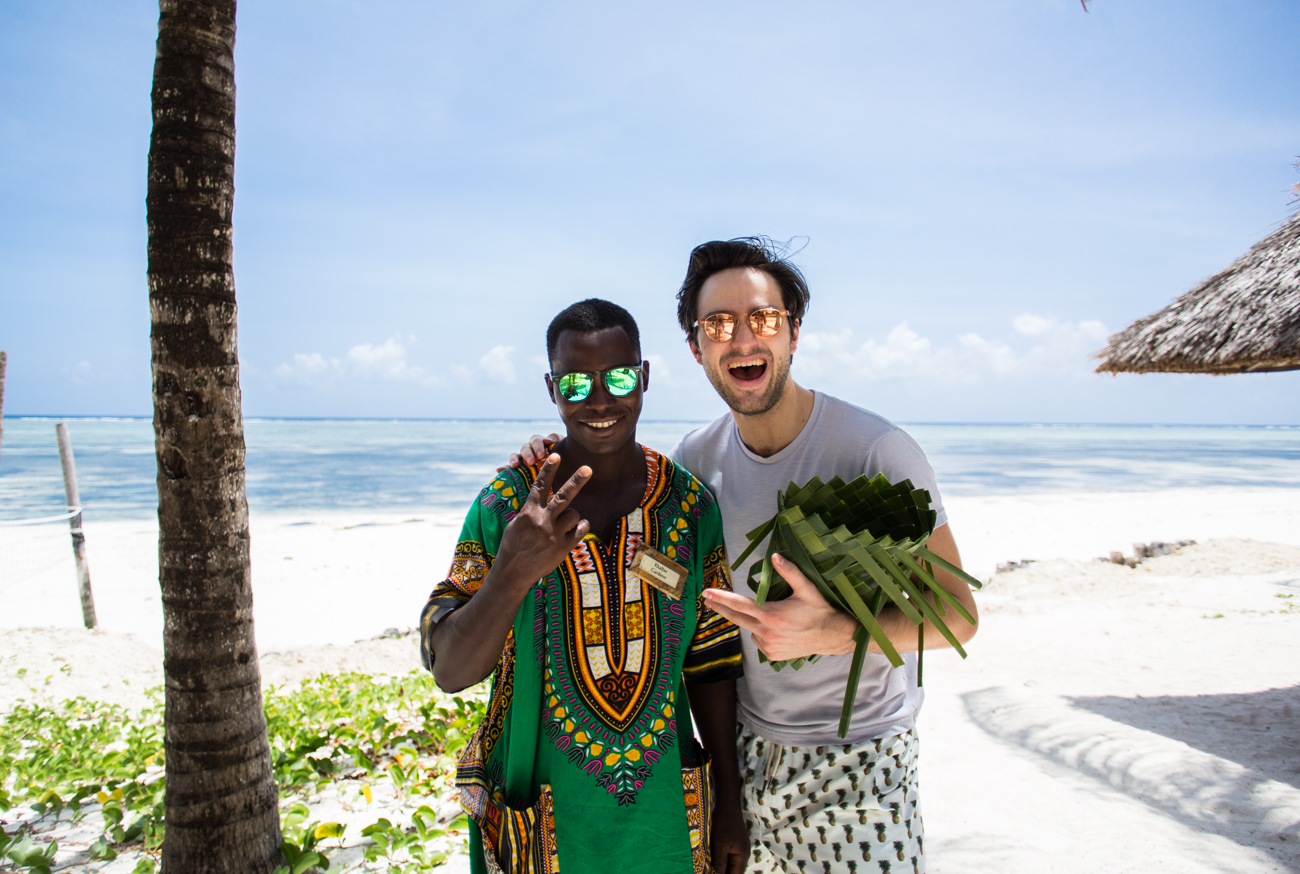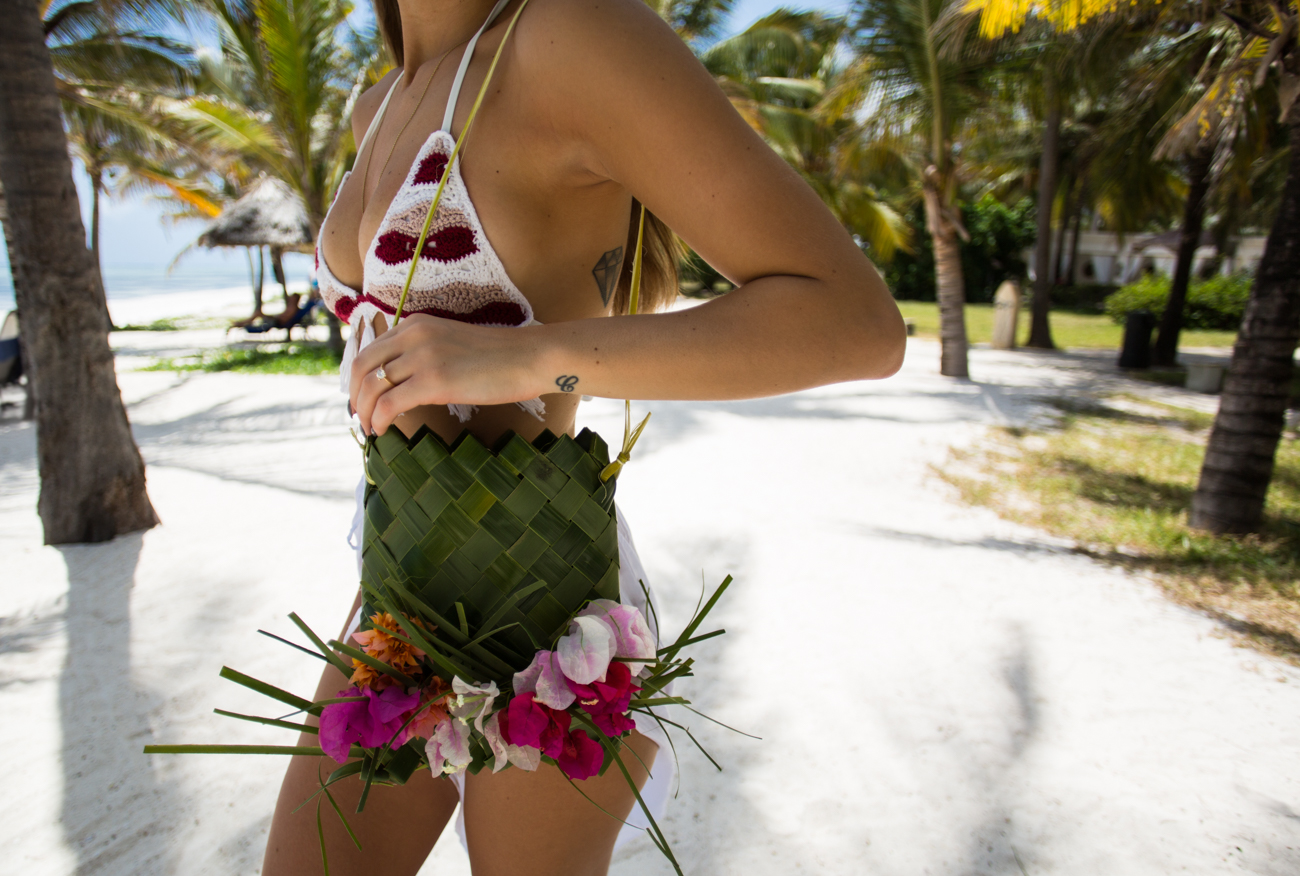 What we did this morning! I'm wearing bikini top and beach pants from Asos, sunglasses from Chimi.
Imorse efter frukosten fick vi en lektion i "palm weaving", dvs hur man flätar ihop palmblad till en korg, väska, hatt eller vad man nu vill ha. Det var kul, men svettigt som fan haha! Jag och Bianca gjorde den superfina väskan ni ser ovan… Nej nej vi fick absolut inte hjälp, vi gjorde den helt själva!!
När vi var klara med det hoppade vi direkt ner i vattnet för att svalka oss, och på eftermiddagen hade jag och Fabian en liten plåtning för Chimi. Låg på en uppblåsbar Pegasus och poserade, helt okej arbetsdag haha! ;-) Nu har vi ätit middag och ska sova, jag måste bara röja undan lite jobb först. Jag och Stella (som hjälper mig med mina vloggar!) försöker få färdigt flyttvloggen så att jag kanske kan ladda upp den imorgon!
// This morning after breakfast, we had a lesson in "palm weaving" – how to braid palm leaves into a basket, bag, hat or whatever you want. It was fun, but sweaty as hell haha! Bianca and I made this pretty bag you see above… Nooo we didn't get any help at all, we made it completely by ourselves!!
When we were done with that we jumped right into the pool to cool down, and in the afternoon Fabian and I had a little shoot for Chimi. I was posing on a Pegasus float in the pool, pretty okey workday haha! ;-) We just got back from dinner and we're gonna sleep soon, I just have to get some work done first. Stella (who helps me with my vlogs!) and I are trying to finish the moving vlog so that I might be able to post it tomorrow!